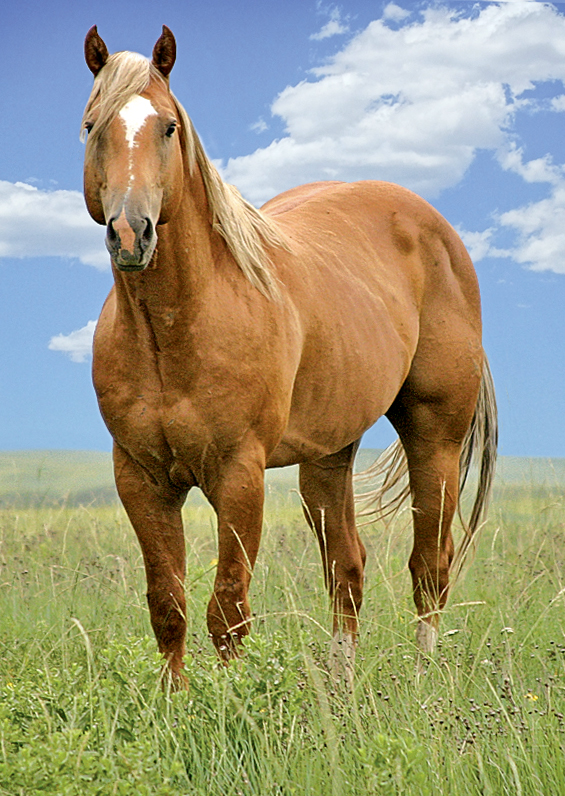 Reference Only: Frenchmans Mr Tuff is the high quality stallion that Geno added to his program to complement his PC Sun Socks daughters and other high performance broodmares. A second shot of Doc Bar plus classic foundation speed horses are a winning combination and balance the pedigree, to produce that right formula of speed plus cow horse. Dad acquired him as a weanling and has not been disappointed... Mr Tuff was a good-looking, athletic, golden palomino, and passed these traits along to his progeny.
Sire Notes:
A leading sire of barrel futurity and derby horses.
Dam Notes:
Smokey Bay was a NFR qualifier, and has 60 AQHA performance points; he is double-bred Plaudit. His sire Smokey Moore is the grandsire of Quick M Silver AAA, AQHA Champion.
Frenchmans Guy

---

Sun Frost

---

Doc's Jack Frost

---

Prissy Cline

---

Frenchman's Lady

---

Laughing Boy AA

---

Casey's Ladylove

---

Ima Docs Bay Lady

---

Doc's J Bee

---

Doc's J Jay

---

Miss Beelita

---

Im Papas Pet

---

Smokey Bay

---

Rillito Rose

---