Rafter Ranch Blog



Update on Coggins testing and Preg checks


9/4/2017 8:06:21 PM


Good afternoon and Happy Labor Day,

We had to postpone last week's planned Coggins testing until today because of weather... but we got the sale horses done, our vet Dr Margie Jones was here to draw blood and preg check the mares, had a good crew and a good day; we are very thankful! Dr. Jones will be at our sale to write health certificates. We did have to withdraw one of the Youth colts, Lot 80, the bay filly by Two Timin Freckles, has a minor injury to one eye, and so there will be a substitute to be announced in a day or two. We will report the pregnancy results, and will also be posting a sale order in a day or two. The set-up at the Fairgrounds has begun... counting down the days!
---
AQHA Versatility Ranch Competition in Rapid City...


8/25/2017 11:05:25 AM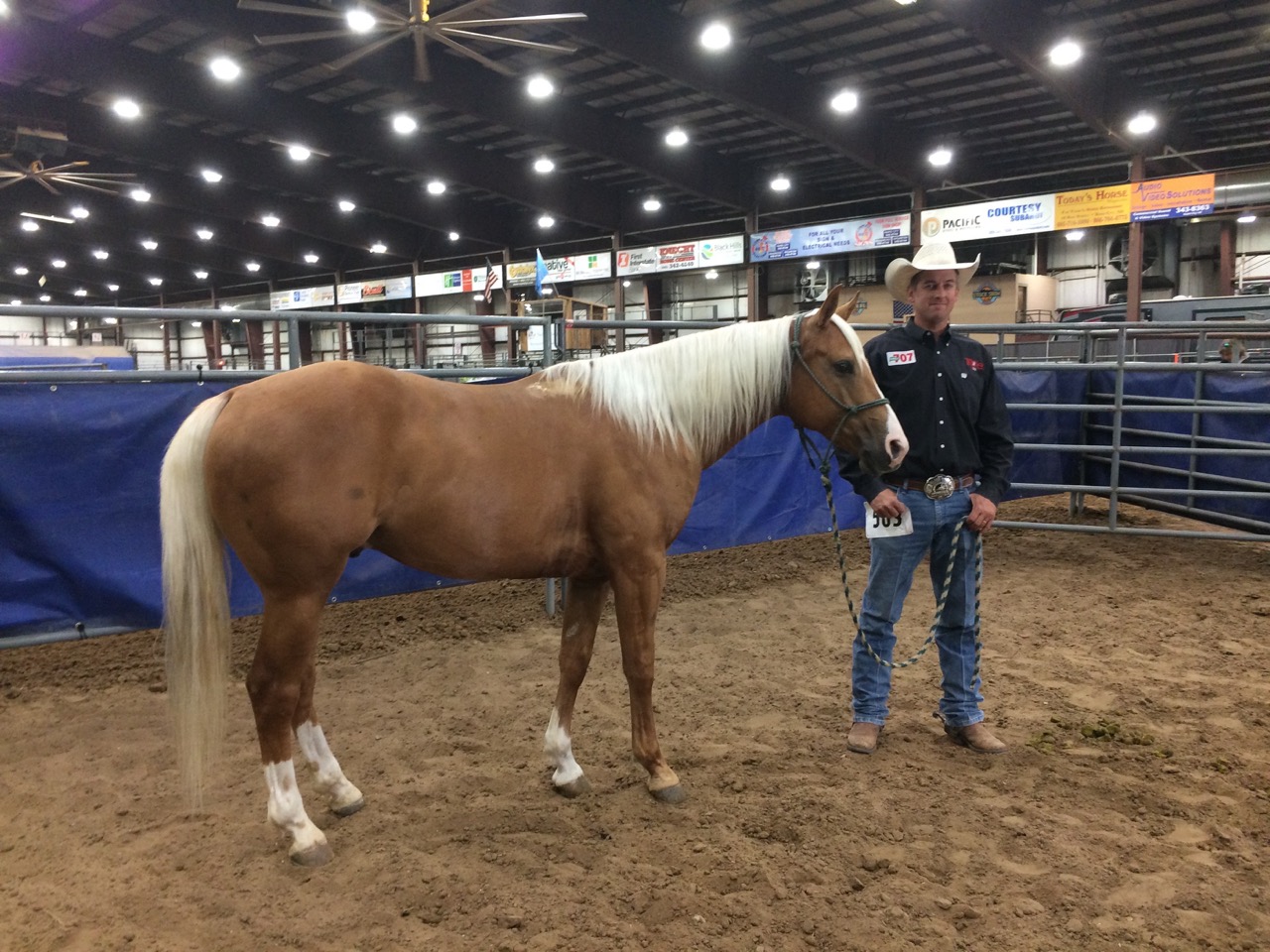 I am attaching a photo of Playboy Cisco "Tater" and Levi Grimes, after they won the All-Around Open at the Central States Fair Versatility Ranch Competition this week in Rapid City. So proud of them both! Playboy Cisco is a 2012 gelding by Two Timin Freckles out of Anne Cisco. Brothers and sisters to Tater sell in our sale...
---
Coggins testing...


8/25/2017


Good morning!

Our veterinarian, Dr L.M. Jones, will be here tomorrow, a day we always look forward to! We plan to Coggins test all of the sale horses, and Dr. Jones will pregnancy test the sale mares. Feel free to call or email for results in a day or two.
---
Host Hotel for Horse Sale


8/23/2017 1:56:50 PM


Good morning, all!

Just wanted to let you know, the Comfort Inn I-90 is our host hotel for the weekend of our horse sale, September 8 and 9. You can reach them at (605)348-2221; ask for OBRR sale rate. Other good hotels on LaCrosse Street with easy access to the Fairgrounds are Grand Gateway Hotel 605/342-1300; Fair Value Inn 605/342-8118; Best Western Ramkota 605/343-8550. And Rapid City has many other good hotels as well.

Blessings!
---
Videos of Sale Horses


8/14/2017 10:06:18 AM


Good morning, folks!

We spent some time over the weekend recording video of most of the sale horses, now just trying to get them converted to the right format to upload. A big thanks to our crew, especially son Justin, who drove home from SDSU, 350 miles, to do the filming and get set up on the editing. Also to Jeb, Josh, Jessica, Jimmie, and Wendell for moving the horses around, sorting, opening gates, and more. Check out the first few videos to upload on the sale pages for Lots 11, 12, 58, 61, and 78. More to come!

Blessings!
---